-- 11 GIUGNO --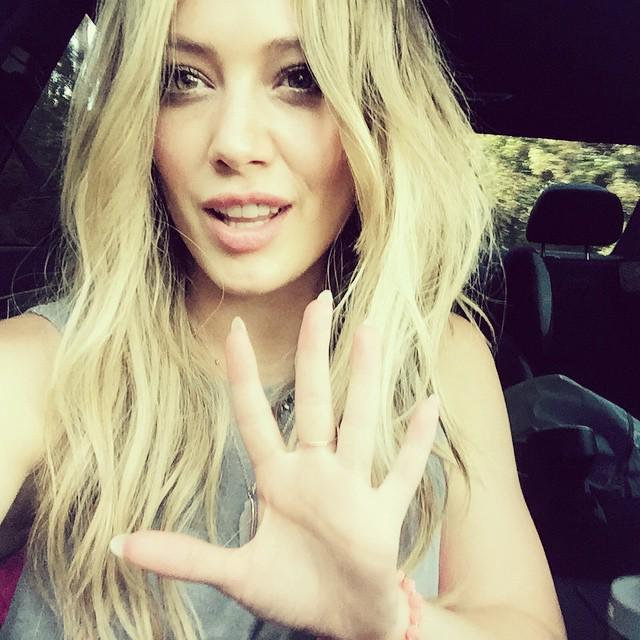 Spero siate pronti! Mancano solo 5 GIORNI all'uscita del mio nuovo album "Breathe In. Breathe Out."
Hope you guys are ready! Only 5 MORE DAYS until the release of my new album Breathe In. Breathe Out.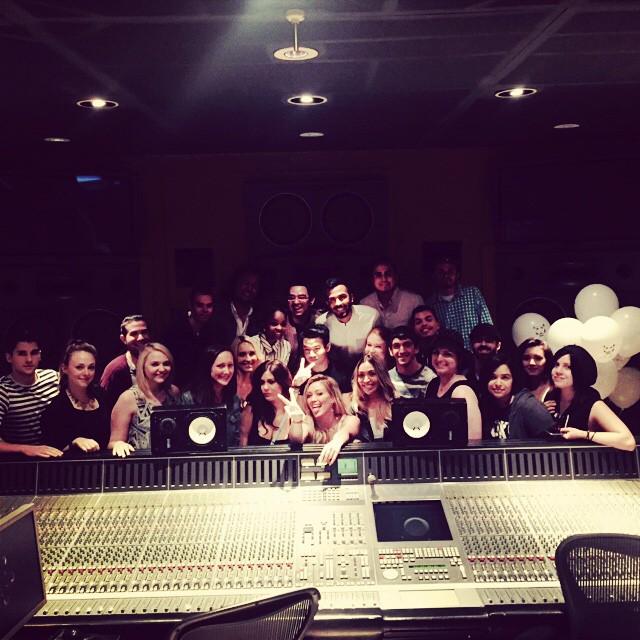 Ho conosciuto delle persone fantastiche stasera! Ne sono sicura. Grazie per avermi dedicato una parte del vostro tempo (party d'ascolto del nuovo album, ndr)
Seriously met awesome people tonight! You know who u are. Thank you for taking the time out of your busy schedules
-- 12 GIUGNO --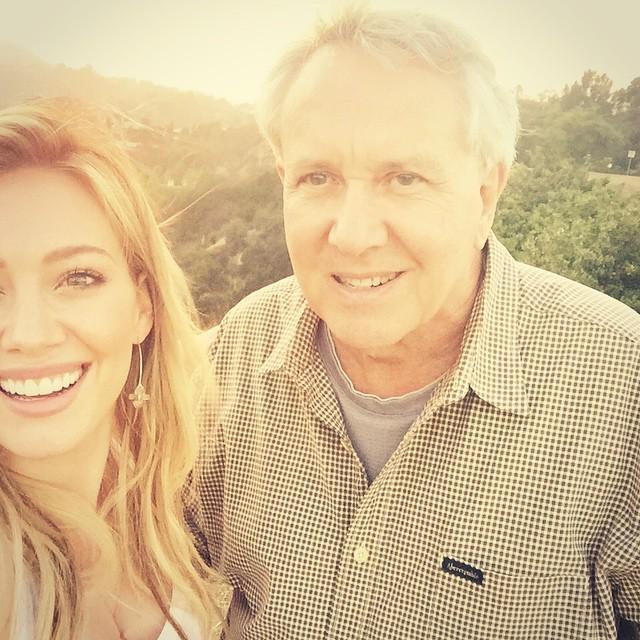 Papà e figlia
Dad and daughter
-- 13 GIUGNO --
Non riesco a smettere di ascoltare "Where are you now" di @justinbieber
Seriously can't stop listening to where are ü now @justinbieber
-- 14 GIUGNO --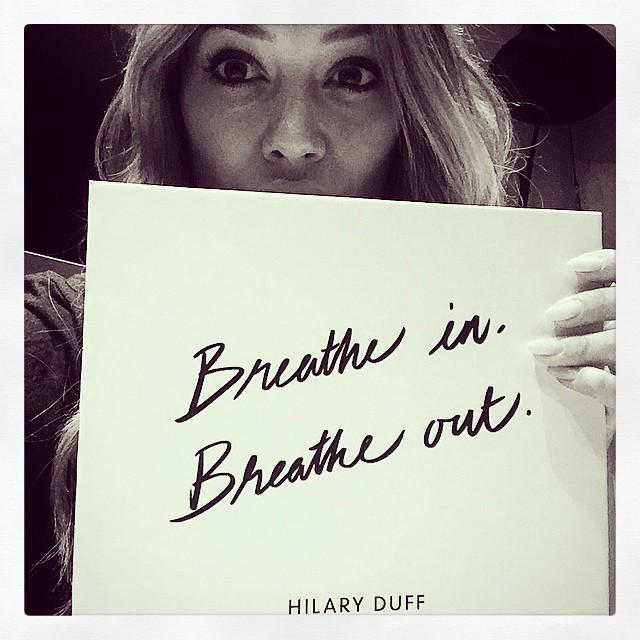 Il mio album box set di FanJoy è molto bello! Puoi averlo anche tu (qui maggiori informazioni, ndr)
My @fanjoyco box is fanccccy! You too can have one
-- 16 GIUGNO --
#breatheinbreatheout è finalmente uscito! Ho messo il mio cuore in questo album, andate a prendere il mio cuore!
(
Tutto sul nuovo album di Hilary Duff
, ndr)
#breatheinbreatheout is FINALLY OUT! My heart is in this record, go get my heart!
Sono alla Numero 1 di iTunes con #BreatheInBreatheOut! SIIIIIII!!!! @AppleMusic #Sparks VIDEO MESSAGGIO
NUMBER ONEEEEE!!! @AppleMusic #BreatheInBreatheOut #Sparks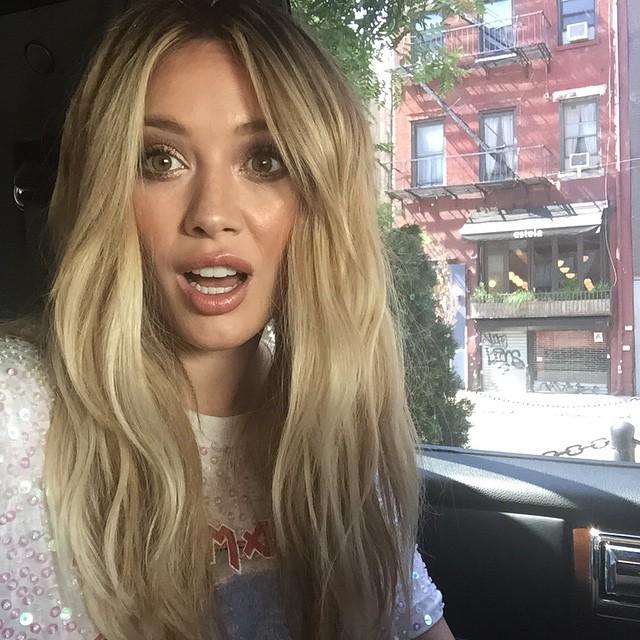 Quando realizzi di avere altri due giorni di promozione. #breatheinbreatheout
When you find out you got two more days of press left. #breatheinbreatheout
-- 21 GIUGNO --
Qual'è il vostro brano preferito di Breathe In. Breathe Out.?
What's your favorite track??? #BreatheInBreatheOut
Iniziate il weekend con la mia playlist #PopHits su Spotify! #BreatheInBreatheOut
Kick-start your weekend with my #PopHits playlist takeover on @SpotifyUSA​! #BreatheInBreatheOut
-- 24 GIUGNO --
Oggi sono molto contenta di essere a San Francisco! Mi ero dimenticata quanto amavo questo posto
So excited to be in San Fran today!!! I forget how much I love it here
Adesso sono con @fernandoandgreg a radio @997! Sono contenta di essere qui, amo questa città!
Talking to @fernandoandgreg at @997now right now!!! Excited to be in San Francisco today, love this city!
Come mai l'ho visto solo adesso! Grazie cara! Meghan Trainor ha ragione, andate a sentire #BreatheInBreatheOut
How am I just seeing this!! thanks girl!!! she's right!! go check it out #BreatheInBreatheOut
Chi sta ascoltando il mio nuovo album #BreatheInBreatheOut su Spotify?
Who is listening to my new album #BreatheInBreatheOut on Spotify?